Landscaping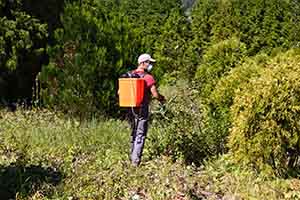 Lot Maintenance of Oklahoma can service all of your mowing needs. For over three decades LMI has been a premier contractor for mowing and landscape in Oklahoma. Most of their mowing contracts include mowing, trimming, and litter control. Lot Maintenance also provides vegetation management with chemical herbicide spraying, and employs 7 certified licensed applicators. They currently carry their chemical spraying license in four different categories. LMI also staffs three licensed arborists in house.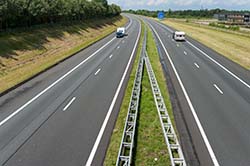 To ensure the best service possible Lot Maintenance operates numerous types of equipment. Our mowing/landscaping fleet includes flail mowers, brushogs, batwing mowers, riders, dozers, skid steers, scissor lift, commercial grade line trimmers and RTVs. With our years of experience, LMI knows the right tool for the job and what will give you the best result in the least amount, of time, saving what everyone values, time and money.
LMI is rooted deeply in Landscaping and mowing and have tackled every job imaginable, ranging from watering center median flower beds during a drought or chemical spraying 2400 acres of detention ponds to minimize weeds, or mowing nearly every turnpike in Oklahoma. Lot Maintenance's experience, extensive fleet and reliable employees allow them to provide the best service possible whenever needed. Make Lot Maintenance your first, last and only call for any mowing or landscape needs.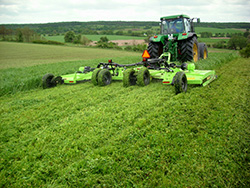 Mowing Services
Highway
Interstate
Turnpike
Right of way
Roadside
Acreage
Tower Maintenance
Pipeline
Pasture
Parks
Commercial Property
Homeowners
Vacant Lots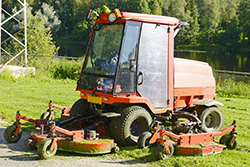 Landscape Services
Vegetation control – Chemical spraying, manual weeding
Flower bed installation and maintenance
Watering services
Tree trimming and removal
Tree planting and maintenance