Sweeping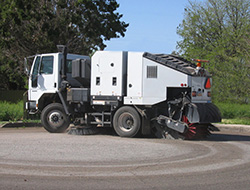 What began as the cornerstone of Lot Maintenance Inc. is now just one of the many services offered by this steadfast company. LMI utilizes several different types of machines to get the job done.
Air machines: These trucks are great for general sweeping on parking lots and roadways that are mid to large size. We currently use regenerative air sweepers that can hold up to four to six yards of debris and are equipped with an internal water system that helps to keep the dust down. When all the adjustments are correct, there is not much these machines cannot pick up!
Large Broom Machines: These sweepers are made to pick up a lot of heavy debris quickly, such as sand, mud, and gravel. Because of their high-dump capacity, we routinely use these machines on our highway and turnpike sweeping contracts. The high-dump mechanism allows LMI to dump directly into a dump truck, saving travel time and money to make routine trips to a dump location.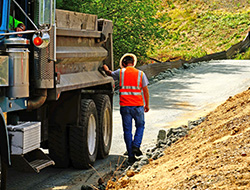 All sweeping debris is disposed of at approved land fill facilities. With a fleet of ten machines, breakdowns and bad weather don't hinder Lot Maintenance's sweeping operations. When others can't get the job done, call Lot Maintenance, it will get done right the first time.
Sweeping Services
Parking Lot
Private Streets
Residential
Public Streets
Highways
Parade/Run Routes
Storm Clean-up
Sand Removal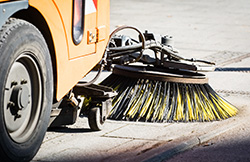 Clients Served
Spirit Areosystems
City Of Tulsa
ODOT
OTA
Sherwood Construction
APAC
Landmark Services
City of Owasso
Hodges Contracting
Horizon Landscape
City of Coweta
Springer Clinic
Adwon Realty
Venture Properties
City of Mannford
21st Properties